Exciting Hands-On Baking Event!

Making Rugelach with Dianne Fishel from The Village Nosh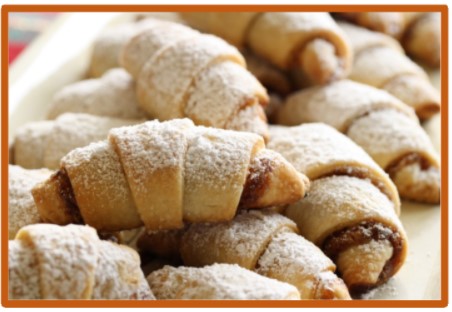 Sunday, November 15th, 7:00 pm on Zoom
No charge; all TCS members are welcome.
Zoom information and additional details will be sent to those that RSVP as the date approaches.
Dianne is the owner of The Village Nosh, a licensed food manufacturer, retail food establishment and cottage bakery in Boulder, CO. The bakery sells mainly Eastern European pastries, cookies, cakes, and knishes at www.thevillagenosh.com. Dianne ships her products across the US. Check her out.