Special Author Event…

Hallie Ephron


Wednesday, January 20th from 7:00 pm to 8:00 pm
Open to all TCS Members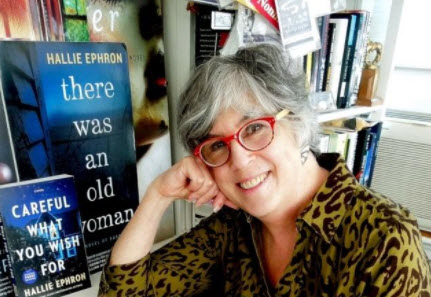 Join us to listen to Hallie as she shares her own story and gives us a glimpse into creating stories for others.
RSVP by Sunday, January 17th to receive the Zoom link.to rachel.colchamiro@gmail.com.
Hallie Ephron is the NY Times bestselling author of 11 suspense novels that reviewers call "Hitchcockian" and "deliciously creepy." Her "Careful What You Wish For" (Wm. Morrow), received a STARRED review in PW. In a review in TIME Magazine, Jamie Lee Curtis called it "thrilling and suspenseful." Her "Never Tell a Lie" was made into a Lifetime movie. A five-time finalist for the Mary Higgins Clark Award, her "Writing and Selling Your Mystery Novel" was an Edgar Award finalist. Hallie is a popular presenter at events and writing conferences. She blogs daily on the Anthony-award-winning blog, Jungle Red Writers www.jungleredwriters.com.
 

Save the Date… February 28th

Exciting Hands-On Baking Event…Making Rugelach with Dianne Fishel from The Village Nosh
Join Temple Chayai Shalom Sisterhood for an Exciting Hands-On Baking Event!
Making Rugelach with Dianne Fishel from The Village Nosh
No charge; all TCS members are welcome.
Zoom information and additional details will be sent to those that RSVP as the date approaches.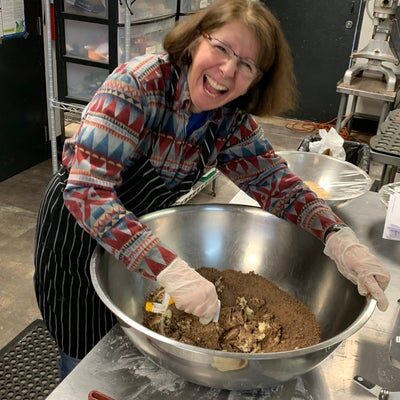 Dianne is the owner of The Village Nosh, a licensed food manufacturer, retail food establishment and cottage bakery in Boulder, CO. The bakery sells mainly Eastern European pastries, cookies, cakes, and knishes at www.thevillagenosh.com. Dianne ships her products across the US.