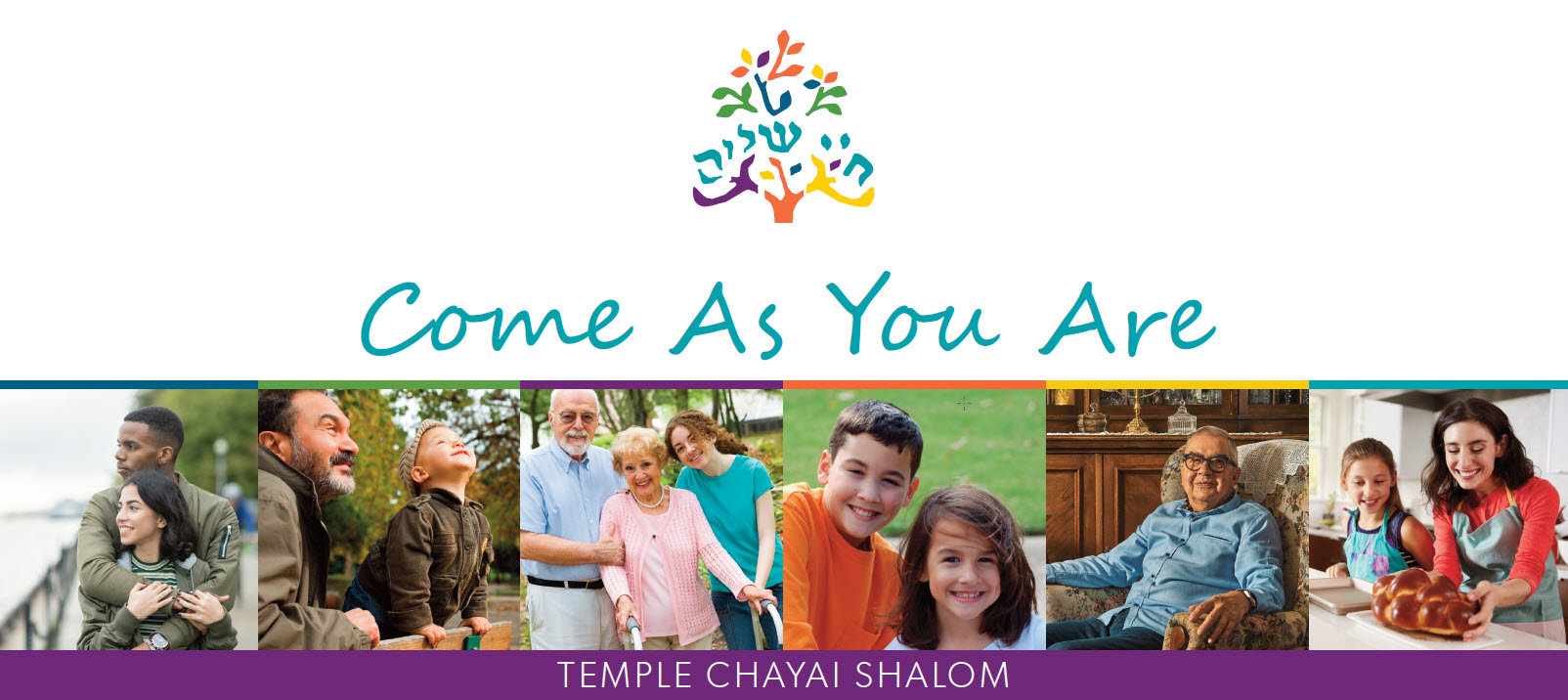 B'ruchim ha-ba-im! Welcome to our Community!
Thank you for your interest in Temple Chayai Shalom. We pride ourselves on being a caring synagogue that serves a diverse Jewish community. Temple Chayai Shalom has something to offer everyone.
We are a Beit T'filah, a House of Worship, with a variety of Shabbat and holiday services. Our weekly Shabbat services every Friday evening are in person and online; please check our calendar for time.
We are a Beit Midrash, a House of Study, with superb religious education for children in pre-school through 12th grade and exciting opportunities for adults as well.
We are a Beit K'nesset, a House of Gathering, with social and social action activities: an active Sisterhood and Brotherhood, a youth group, a "Senior Chai" group, and congregation-wide educational and social programs.
These are just some of the opportunities for worship, study, and gathering available to you as a member of Temple Chayai Shalom. If there is anything we can do or questions we can answer, please feel free to be in touch. We look forward to meeting you in person and discussing how you can become a part of the TCS family.
L'shalom!