Welcome to Temple Chayai Shalom
We are a warm and welcoming Reform Jewish community synagogue committed to a dynamic Jewish life, spiritual growth, and Jewish education for all members of our diverse congregation.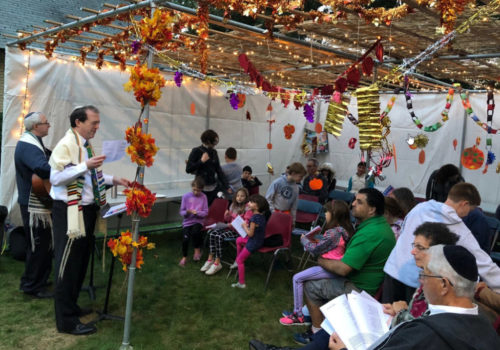 Saturdays… Torah Study w/Rabbi Ken at 9:00 am
March 9th & 30th, April 6th, 13th & 27th and May 11th
Friday, February 22th
Torah Talk & Potluck Shabbat Dinner from 5:30 pm to 7:00 pm
While our potluck Shabbat dinner will be vegetarian (bring a dairy or vegetarian dish to share), our discussion will feature calf, of the golden variety. We'll explore Israel's great sin in the wilderness. Just what led them to create a golden calf? How did God and Moses respond? What is the continuing legacy of the event? And what echoes do we find in the stories of the prophets?
Shabbat Service at 7:30 pm
Our choir, Kol Shalom, will be lending their beautiful voices to our service.
Friday, March 1st
Tot Shabbat at 5:30 pm
5:30 pm pizza & salad
6:00 pm music and movement-filled Shabbat service 
6:30 pm Refreshments and easy craft activity
Please email if you plan to come.
Shabbat Service at 7:30 pm