No matter where you are on your Jewish path,
there is something for you at TCS!
Find spiritual fulfillment at one of our
many themed, and always musical, services.
Discover community among our diverse
membership with activities for all ages.
Learn about the many exciting and innovative
educational opportunities for children and adults.
You're invited to join our pluralistic and welcoming
community where everyone is empowered
to seek God through meaningful interactions,
enriching programming, and Jewish practice.

Let TCS be an extension of your living room,
help determine your personal Jewish path,
and be your second family.

Welcome Home
PROSPECTIVE FAMILIES
CURRENT MEMBERS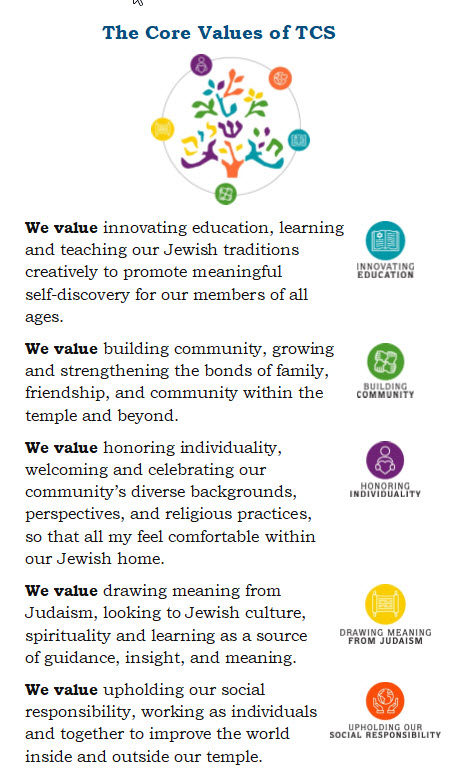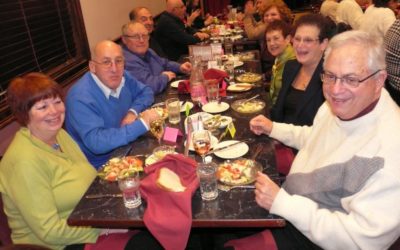 Friendships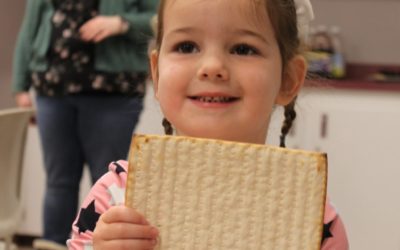 Education
Volunteerism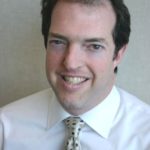 Rabbi Kenneth Carr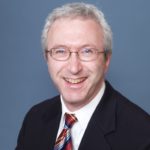 David Rothberg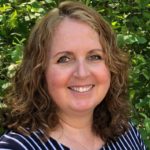 Sarit T. Ferreria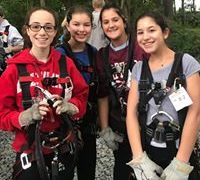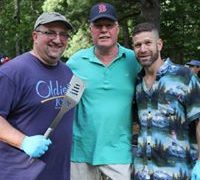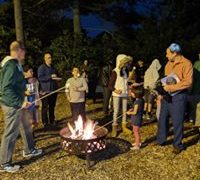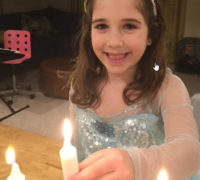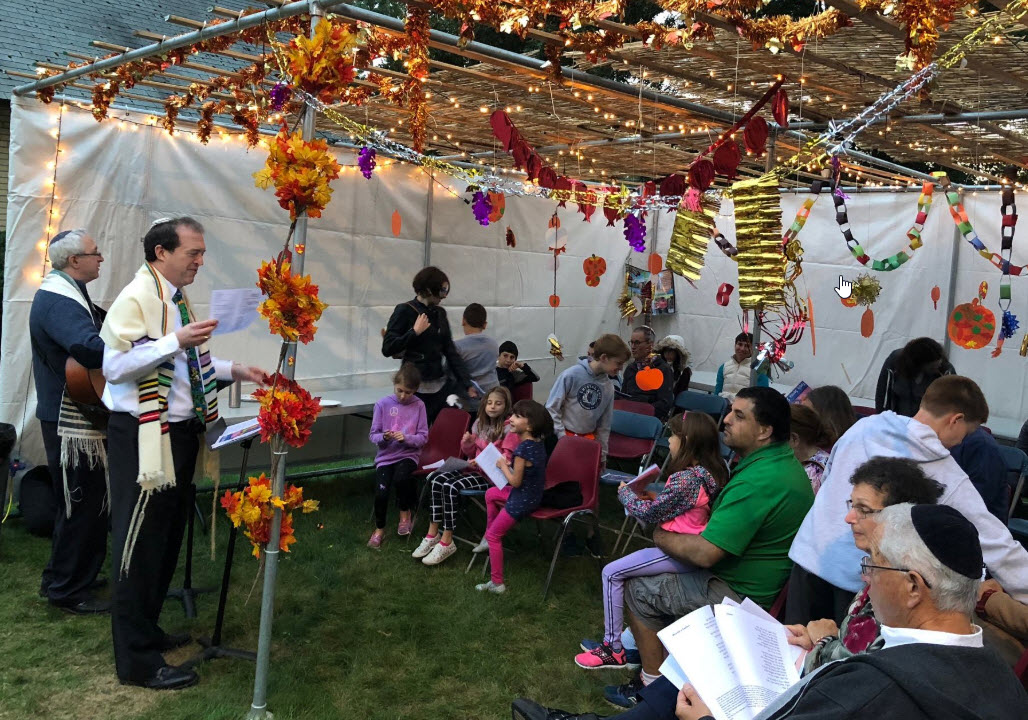 People come to Temple Chayai Shalom from a broad spectrum of backgrounds and lifestyles. Our worship services are warm, personal and highly participatory, blending the traditional with the contemporary in prayer and song. Rabbi Ken Carr and Cantorial Soloist David Rothberg encourage each worshipper to find peace and meaning in the prayers. We balance prayer in both Hebrew and English.
Friday
Tot Shabbat at 5:30 pm
Shabbat Service at 7:30 pm
On most Friday nights, we welcome the gift of Shabbat at 7:30 pm. This uplifting, participatory service blends traditional and modern melodies with beautiful guitar accompaniment. A D'var Torah (sermon), offered by the service leader, makes ancient lessons relevant to the modern Jew. Following services, we gather together to socialize with a joyous kiddush (blessing over grape juice), motzi (blessing over challah), and oneg Shabbat (refreshments).

On many Saturday mornings during the school year, our Shabbat services are enhanced by our b'nai mitzvah students who lead much of the service. As a community, we take great pride in preparing our emerging young leaders to be role models and teachers in our community. As with all Shabbat services, this service is open to everyone.

Perfect for families with young children to grade 2 …sitting in chairs is not required!


   5:30 pm Festive Shabbat dinner featuring juice, challah and pizza
   6:00 pm Engaging service full of music, movement, and stories
   6:30 pm Fun craft and a yummy dessert

Our regular family services are designed to engage kids, parents, and grandparents of all ages. Some of these services are led by our students, while others may feature a craft project such as challah baking, in addition to fun music and stories. The family service perfectly blends the energy and engagement of a Tot Shabbat and the meaning and music of a typical Friday evening service. Join us for a meaningful, joyous, and spiritual experience for the entire family!

On a few Friday nights each year, Temple Chayai Shalom rocks out with a full-on rock'n'roll service! Rockin' Shabbat Eve is an upbeat, exciting, musical Shabbat experience for the whole family, featuring a live rock band with drums, bass, and electric guitar, and even some of our talented staff and congregants.
We view Temple Chayai Shalom as an extended family. When our individual member families have a life cycle event to celebrate or mourn, our temple family wants to help make the observance of these milestones as meaningful as possible.
Traditionally, ceremonies to welcome a baby into the covenant of Judaism include Brit Milah (circumcision covenant) for boys and Simchat Bat (joy of a daughter) or Brit Bat (daughter covenant) for girls. Brit Milah is typically held at home, officiated by a mohel, whom our rabbi can help find, and our rabbi is happy to participate as well if desired. "Baby naming" ceremonies (Simchat Bat and Brit Bat, as well as Brit ceremonies for boys who were previously circumcised without Jewish ritual) may be held at the temple during Shabbat services, when our temple family is eager to share in the welcome, or at another location at another time.  At these ceremonies, the child is given a Jewish name as a sign of having been entered into the covenant of Judaism. Please contact our rabbi directly for more information.

(As a Reform congregation, we recognize as Jewish a child who has at least one Jewish parent, who identifies as being Jewish, and who is being raised solely in the Jewish religion. Other denominations of Judaism may only recognize as Jewish a child whose mother was Jewish at the time of the baby's birth, unless the child is officially converted. If that distinction raises concerns for your family, we strongly encourage you to have a conversation with our rabbi about whether an official conversion would be beneficial.)
Because Judaism values lifelong learning, the time when a child starts formal Jewish education is worthy of celebration! Consecration marks a student's first year in our Religious School program, which most often is in second grade, but older beginning students participate as well. We welcome them during a holiday service in the fall with special blessings and ceremony.
A Jewish child becomes Bar/Bat Mitzvah (responsible for the commandments) automatically upon turning 13. Soon thereafter, the student has the opportunity to lead the congregation in a service, read from the Torah, teach the congregation a meaningful lesson from the portion, and be welcomed by the community as a responsible young leader of the congregation. With great joy, our rabbi and our tutors help to prepare the young adult to assume these new privileges, and eagerly celebrate with the family on that day.

(As a Reform congregation, committed to egalitarianism, we celebrate becoming Bar/Bat Mitzvah for both boys and girls at age 13.  Students need to have completed 5 years of our Religious School and be enrolled at least through the end of 7th grade, or be enrolled in Hebrew Day School and participate in our educational programs. For further information about becoming Bar/Bat Mitzvah, please consult our handbook.
While becoming Bar/Bat Mitzvah is a major milestone, it is only the first step into Jewish adulthood. Because 13-year-olds continue to grow and develop, their Jewish learning must also grow and develop if Judaism is to remain relevant to them, especially during the teenage years. We offer many different ways to help young adults explore their Jewish identity.  Students who continue in our programs may enroll in our Confirmation class, which our rabbi loves to teach, in 10th grade.  This year of more mature reflection on the meaning Judaism has for them culminates in the ceremony of Confirmation, held at services on Shavuot in the late spring, which the students lead.  Unlike Bar/Bat Mitzvah, which is usually marked as an individual family, Confirmation focuses on the group. Consequently, our entire temple family takes great pride and joy in this powerful celebration.
Our rabbi is delighted to officiate when couples consecrate their relationship!  He enjoys meeting with them several times in the months leading up to the wedding ceremony, getting to know them and helping to craft a ritual that will be meaningful to and reflective of that particular couple.  Weddings may be performed in our sanctuary or elsewhere.  Please contact our rabbi directly for more information.
Our rabbi welcomes the opportunity to help people who are not Jewish explore whether Judaism may be the right choice for them.  Through private meetings and group classes, he helps to guide this investigation, usually for at least a year.  When the process culminates in a choice to become Jewish, he joyfully officiates at a conversion ceremony.  These ceremonies may be held during Shabbat services, when our extended congregational family happily joins in the welcome, or at another time or place. Please contact our rabbi for more information.
Our rabbi makes it a point to try to visit family members who are ill. He is also available to help families who are coping with a death in the family. Traditionally, following a funeral, the family sits "shivah" for a period of mourning. Temple members are ready to help at these times. Please let our rabbi know immediately when an illness or death occurs.
It is a mitzvah to remember loved ones who are no longer with us. At our Shabbat services, we read the names of those whose yahrzeit (anniversary of death) occurs during the week. Temple members are notified, in advance, of the date that their loved one's name will be read and also the date that a yahrzeit candle should be lit in his/her memory. A way to honor a loved one is to purchase a yahrzeit plaque which will be illuminated during the week of the yahrzeit and on Yom Kippur, may also be purchased as a meaningful way to honor a loved one.
Your opinions are important to us. You can call us by phone or email us directly.
239 Depot Street
Easton, MA 02375
239 Depot Street
South Easton, MA 02375
508-238-6385, Ext. 101

We are located at the junction of Rt.123 and Central Street.

Directions Rt. 95 North or South

Take exit 7A off Rt. 95 (route 140 South, Mansfield)
Take a left at the 3rd set of lights onto Rt.106 East
Follow Rt. 106 for 5.9 miles into Easton
Turn left at Easton Five Corners following Rt. 123 East for 2 miles
(gas stations on three corners, near Shaws plaza)
Temple Chayai Shalom is at the junction of 123 and Central Street
Turn left onto Central Street and make a QUICK right turn into the parking lot
Directions Rt. 24 North or South

Take exit 17B, Rt. 123 West towards Easton
Proceed straight through two sets of lights
At the 3rd set of lights take a left onto Rt. 138
(CVS is directly in front of you)
Proceed to 2nd set of lights and take a right onto Depot Street
(the temple will be on your right)
Take first right onto Central Street and the main entrance is on the right