Welcome to Temple Chayai Shalom
We are a warm and welcoming Reform Jewish community synagogue committed to a dynamic Jewish life, spiritual growth, and Jewish education for all members of our diverse congregation.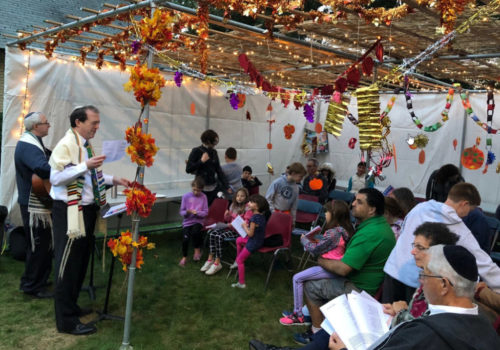 Saturdays… Torah Study w/Rabbi Ken at 9:00 am
Friday, January 18th at 5:30 pm
Torah Talk/Potluck Shabbat Dinner
Join Cantorial Soloist David Rothberg for a delicious potluck Shabbat dinner (bring a dairy or vegetarian dish to share), as we have a lively discussion leading us into Martin Luther King Shabbat. This week we'll explore the biblical and Jewish sources in Martin Luther King's "I Have a Dream" speech, which has been set up for study as a page of Talmud.
Friday, January 18th at 7:30 pm
Martin Luther King Shabbat
Join us for an inspiring service honoring the legacy of Martin Luther King. The service will feature reflections from participants in the multi-congregational Civil Right trip, as well as Kol Shalom singing inspiring African American spirituals and other songs of peace, freedom and hope.
Friday, January 25th at 7:30 pm
Hippie Shabbat
Groovy ones! Wondering how the "Hebrew Hippies" will be leading our Shabbat pray-in on Friday, January 25? How about with songs by The Beatles, the Monkees, the Mamas and the Papas, the Doors, and Bob Dylan? So truck on down to TCS for peace, love and prayers set to some of the greatest songs in classic rock! And don't forget that the Hebrew Hippies would love to see you in your hippie outfit!