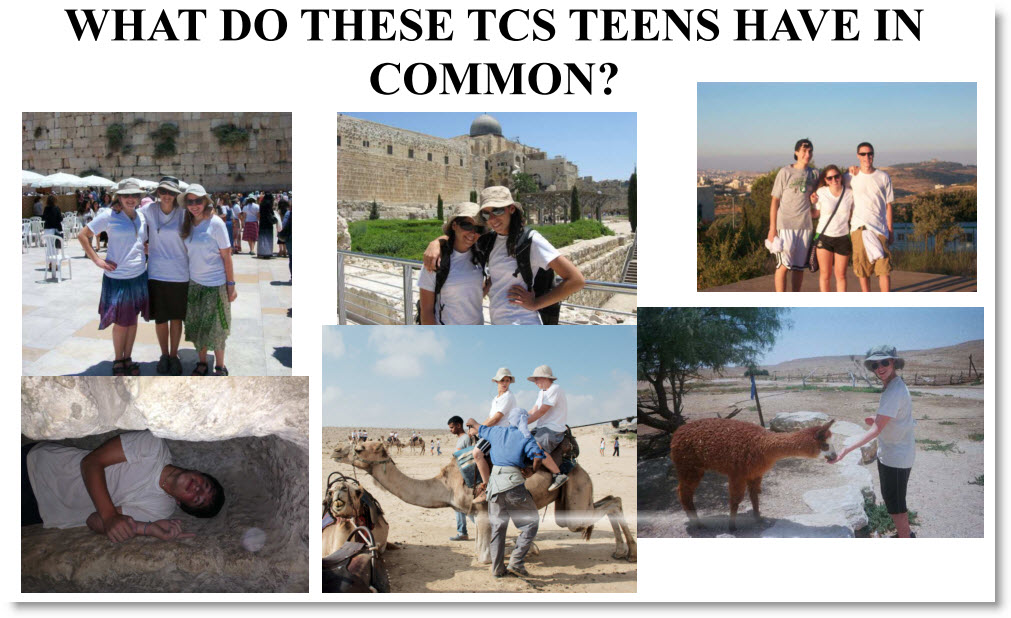 Passport to Israel ( Grades 3 and 7)
The Combined Jewish Philanthropies Passport to Israel Program is a special savings plan that helps fund a peer Israel experience (ie. NFTY, BBYO or Jewish camp) during the later high school and early college years. Visiting Israel is a wonderful opportunity to connect Jewish learning and develop lifelong ties with the land and the people of Israel. The Passport to Israel Program offers families the opportunity to partner with TCS and the Combined Jewish Philanthropies (CJP) to help make an Israel experience affordable. This program begins when a child enters the 3rd or 7th grades. Please note, the costs of Israel experiences vary.
The Passport Program helps families save, provides matching funds from TCS, matching funds from CJP, and investment income to help cover a good part of the cost. If you have more questions or would like to sign up for Passport to Israel, please contact Jen Delaney.